Sakai Plaza of Rikyu and Akiko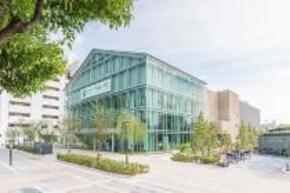 This is a must-visit attraction to learn about two historical Sakai figures, grand tea master Sen no Rikyu and poet Yosano Akiko. It is affectionately called "Risho no Mori" in Japanese, using characters from the two figures' names. Sakai tourist information is also available here.
Hours: 9:00-18:00 (Tea ceremony experience: 10:00-17:00)
Closed: 3rd Tuesday of the month. (excl. public holidays, closed the next day), New Year holidays
Admission: Adult: 300 yen, high school students: 200 yen, junior high school students and under: free
*free for pre-schoolers, Sakai residents aged 65 and over, and those with disabilities (proof required)
Ryu-rei teicha with Japanese sweets (tea ceremony with tables and chairs): Adult: 800 yen, high school students: 700 yen, junior high school students and under: 600 yen
TEL: 072-260-4386
URL: https://www.sakai-rishonomori.com/english/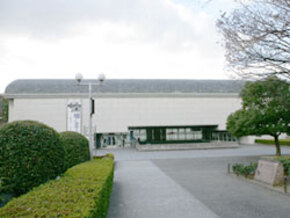 Sakai City Museum is home to exhibitions occupying about 1,330 square meters of gallery space that introduce the ancient, medieval, premodern, and modern periods of the city's history. Information is also available in video form, and the museum holds special exhibitions focusing on selected themes a few times a year.
Hours: 9:30-17:15 (Doors close at 16:30)
Closed: Monday (open if public holiday) and New Year's holiday
Admission: General 200 yen, high school and university students 100 yen, elementary and junior high school students 50 yen
*Free of charge for junior high school students and younger living or studying in Sakai, Sakai residents aged 65 and over and those with disability status (proof of status required)
*Admission fee is subject to change for special exhibits
Access: Mozu station (JR Hanwa Line)
Address: 2 Cho, Mozusekiun-cho, Sakai-ku
TEL: 072-245-6201
Life and Scenery in Sakai
Spanning from Meiji period to the modern day, tools and photos from those days will be introduced. A portable gramophone concert will also be held (January 13th, February 12th on both days 14:00~14:30).
Date: January 6th~March 10th
The Intangible Cultural Heritage of the Asian Pacific Region Over-coming Covid
In this exhibition, how the intangible cultural heritage was practiced during the covid pandemic will be introduced based on the results of a survey conducted in 9 countries in the region by the International Research Centre for Intangible Cultural Heritage in the Asian-Pacific Region (IRCI). An English leaflet is available.
Date: ~March 31st
Try Old Tools and Toys
Try making a whirring button spinner, playing with retro toys and using a stone mortar.
Date/time: January 21st & February 24th, 13:00~16:00
Location: Sakai City Museum Hall, Study Room (basement)
Reservation: Unnecessary. Just go to location on the day.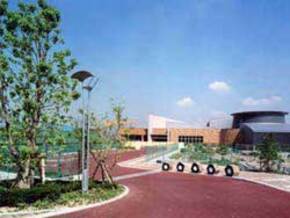 The Sakai City Mihara Museum of History combines a hall where visitors can exchange ideas while experiencing culture and art with a gallery designed around the theme of "master craftsmen." Exhibits explore two of the Mihara district's most important historical legacies: the medieval Kawachi metal casting tradition and the Kurohime-yama kofun, a burial mound where 24 sets of iron armor were excavated.
Hours: 9:00-17:15 (Doors close at 16:30)
Closed: Monday and days following national holidays
Admission: 200 yen (500 yen for special exhibitions)
*Free of charge for junior high school students and younger, Sakai residents aged 65 and over, and those with disability status (proof of status required)
Access: Daiho bus stop (Kintetsu bus)
Address: 281 Kuroyama, Mihara-ku
TEL: 072-362-2736
URL: https://www.mc-mihara.jp/
Hours: 9:30-17:15 (Doors close at 16:30)
Closed: Monday (however open if public holidays), days following national holidays (however open if a Saturday, Sunday, or holiday), New Year's holiday, and as necessary for exhibition changes
Admission: General admission 510 yen, high-school and university students 310 yen, elementary and middle school students 100 yen
*Free of charge for pre-schoolers, Sakai residents aged 65 and over, and those with disability status (proof of status required)
Access: Sakai-shi station (JR Hanwa Line). The museum is located on floors 2 to 4 of the Belle Marge Sakai building No.2.
Address: 1-2-200 Tadei-cho, Sakai-ku
TEL: 072-222-5533
URL: https://mucha.sakai-bunshin.com/
Mucha and Paris Private Painting School
Date: December 2nd~March 31st
Mucha is well-known as a decorative painter, however, he also taught design and composition to the next generation. Amongst his students was a Japanese student who aspired towards western painting. This exhibition will explore Mucha as a teacher.
Designed to emphasize the importance of experiencing nature and agriculture, Harvest Hill mirrors a village celebrating a harvest festival with lots of fresh, safe, and delicious farm products. Visitors can experience harvesting crops from the four seasons, try their hands at making gourmet crafts, and enjoy various events. Harvest Hill also features lots of hands-on fun with a farmer's market selling fresh vegetables and fruits from Sakai, a barbecue house, an animal petting area, and a fun plaza.
Hours: 10:00-17:00
Closed: November 15th, 22nd & 29th
Admission: Adult (junior high school students and older) 1200 yen, children (age four and older) 800 yen
Access: 15 minutes by shuttle bus from Izumigaoka station (Semboku Rapid Line)
Address: 2405-1 Hachigamineji, Minami-ku
TEL: 072-296-9911
URL: https://farm.or.jp
Illumination - Wonder Night Hill
Scheduled period: Until January 28th (on designated days only)
Time: 17:45~21:00 (accepting entries until 20:30)
Dates: December – 1st~5th, 7th~11th, 15th~19th, 21st~30th
January – 2nd~8th, 12th~14th, 19th~21st, 26th~28th
Cost: Adults (middle school students and over) 1500 yen, children (4 years and over) 800 yen, persons with disabilities (middle school students and over) 800 yen, persons with disabilities (4 years and over) 400 yen and their caregivers (18 years and older) 800 yen, dogs 500 yen.
The hugely popular event that attracted over 30 thousand visitors last year is being held this year too. Starting with a mammoth in a lit-up forest, you can see animals such as penguins and reindeer in rainbow light, huge robotic insects such as ladybugs and beetles. Underneath 20-meter-high dawn redwoods, there are interactive light-up displays, such as a seesaws, swings and sounding-keyboards. Please come and play!
Daffodil Flowers
Peak viewing: Late January to early February
The flower that signals the arrival of spring. The white flowers bloom strongly in the cold winter and give off a sweet scent.
Place: Mura Area
Capybara Hot Spring
You can see the capybaras lying down in the onsen and dozing off. Please be comforted by the relaxed capybaras.
Date: Until February 25th
Time: Please check the homepage
(Depending on the temperature there are days when they don't bathe)
Cost: Free (feed ranges from 200~500 yen)
Location: Capybara breeding hut
Lion Dance
Please have a good year by watching a lion dance, which is a big feature of the New Year season.
Date: January 3rd
Time: 13:00~13:30
Cost: Free
Location: Town area, main stage
Making cookie decorations
Get into the Christmas spirit by making cute cookie decorations
Date/time: Weekends and public holidays in December 14:00 start
Cost: 1000 yen
Time needed: 45mins
Capacity: 24 people (prior reservation necessary)
Location: Gourmet classroom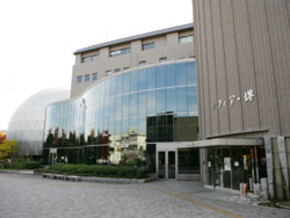 When the Sophia Sakai Planetarium's gigantic dome-shaped 18-meter diameter screen comes to life, the audience feels as if they have been lifted gently into space. Attractions at this family-oriented facility include a family hour for toddlers and children of early elementary school age as well as opportunities to view celestial bodies at its observatory, which has a 60-centimeter telescope.
Closed: Monday (however open if a public holiday), New Year's holiday, other temporary closure dates
Access: Fukai station (Semboku Rapid Line)
Address: 1426 Fukaishimizu-cho, Naka-ku
TEL: 072-270-8110
URL: http://www.sofia-sakai.jp/
Cost: Adult 510 yen, Child 250 yen (4 years old to junior high school student)
Additional temporary closure dates until March 2024: December 12th & 13th, January 9th & 10th , February 13th, March 12th & 19th
Date: Saturday 1st, 3rd, 5th and Friday 2nd and 4th of every month
Time: April to September 19:30-21:00
October to March 19:00-20:30
Place: 6F Observation Lobby
Cost: Free (however a numbered ticket is required. Limit of 50 people)
*may be cancelled due to bad weather. Decision made at 17:00, please check the website for more details
*primary school children and younger must be accompanied with an adult
"Big Bang" Children's Museum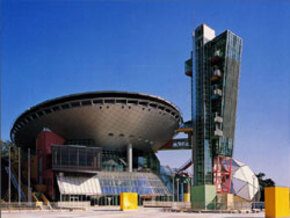 Based on the idea that toys encourage children to play and that playing one way that children create their own culture, this giant children's museum features a spaceship design. Children love this world of fun, complete with a Toy Spaceship where kids can play with unusual and old-fashioned toys.
Hours: 10:00-17:00 (Doors close at 16:30)
Closed: Monday (however open if a public holiday and closed the following day)
Admission: Adults 1,000 yen, junior high school and elementary school students 800 yen, children age three and older 600 yen, children age three and younger free
Access: Izumigaoka station (Semboku Rapid Line)
Address: 1-9-1 Chayamadai, Minami-ku
TEL: 072-294-0999
Reading books aloud event
Coordinator for International Relations from China and New Zealand will come and read books out aloud. There will also be a foreign book display where you can freely read books.
Date/time: December 26th, 13:30~16:00
Cost: Free
Target Audience: Elementary~Middle School aged children
Application: Unnecessary (first come first served up to 20 people)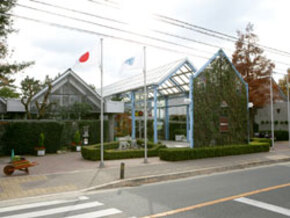 The Urban Greenification Center is dedicated to responding positively to the desire of citizens to increase the amount of greenery and flowers in their daily lives. The Center maintains a greenery consultation room and Greenery Hall as well as several beautiful gardens, including a greenhouse and a four-season garden.
Hours: 9:30-17:00
July & August 9:30-18:00
December to February 9:30-16:30
Closed: Monday (however open if a public holiday and closed the following day), and New Year's holidays
Admission: Free
Access: Mozu station (JR Hanwa Line)
Address: 1-4-3 Higashiuenoshiba-cho, Sakai-ku
TEL: 072-247-0310
Sakai City Traditional Crafts Museum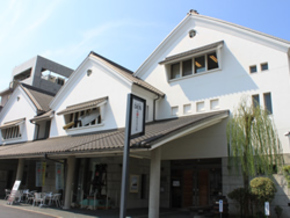 The traditional industries of Sakai all gathered under one roof. There are areas where you can see, learn about and experience for yourself Sakai's traditional knives, incense, chusen wazarashi commodities (made of bleached cotton and dyed in a traditional method), rugs and carpets, processed kelp products, bicycles and Japanese confectionary, as well as a shop where you can buy finest examples of each craft, in addition to Sakai's other local specialties. There's also the Sakai Hamono Museum within the facility, where they exhibit and sell a variety of rare and professional-quality knives.
Hours: 10:00-17:00
Closed: New Year's holiday
Admission: Free
Access: Myokokujimae station (Hankai Tramway)
Address: 1-1-30, Zaimoku-cho Nishi, Sakai-ku
TEL: 072-227-1001
URL: https://www.sakaidensan.jp