Sakai's Business Potential
Sakai is located near the center of a gigantic market consisting of 8 million consumers in Osaka Prefecture and 20 million consumers in the greater Kansai region.
Regularly scheduled service is available direct to many foreign destinations from Kansai International Airport, located just 30 minutes by car from Sakai.
Major Japanese cities are easily accessible from Sakai.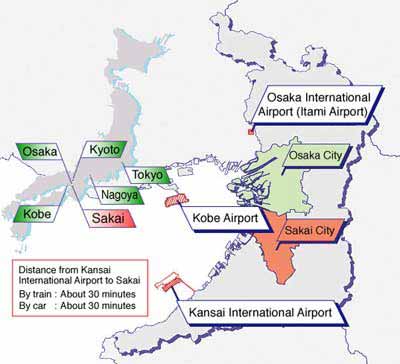 Sakai's location
PDF形式のファイルを開くには、Adobe Reader(旧Adobe Acrobat Reader)が必要です。
お持ちでない方は、Adobe社から無償でダウンロードできます。


Adobe Readerのダウンロードへ